To use LiLz Gauge, you must first create an account for the cloud service. Please
follow the steps below to create an account.

If you have purchased a camera or are using the Starter Kit, you will also need to
create an account first to utilize the cloud service.

1. Install Google Chrome. (LiLz Gauge works with Microsoft Edge, but please install
Google Chrome, which we recommend)
2. Go to the account creation page. Click here.
3. The following screen will appear. Fill in the required information and press the blue
button "start creating an account".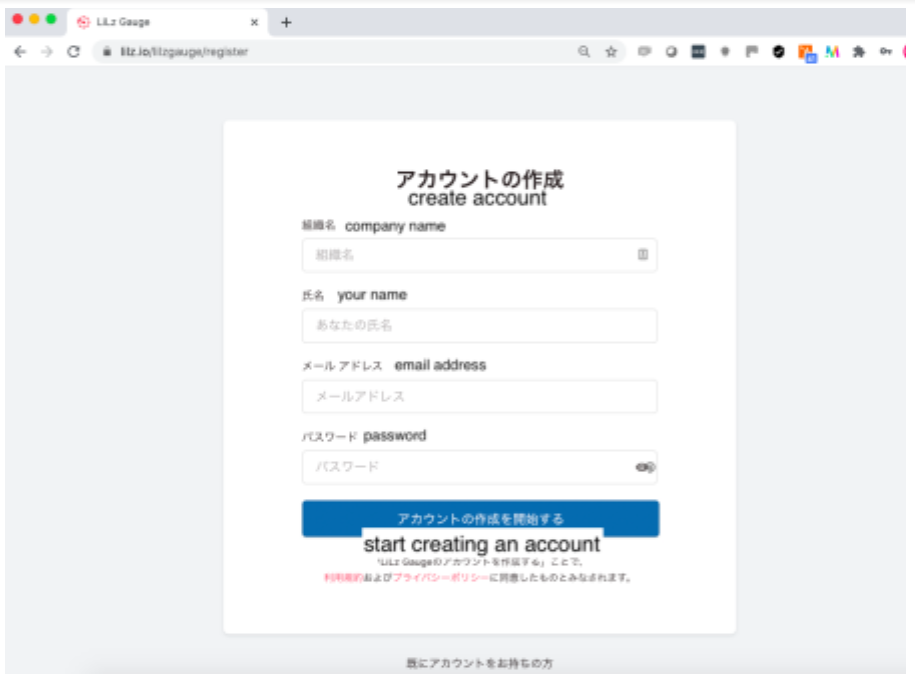 4. The following screen will appear and a verification email will be sent
to the e-mail address you entered in step 3.
(Account creation is not yet complete at this stage.)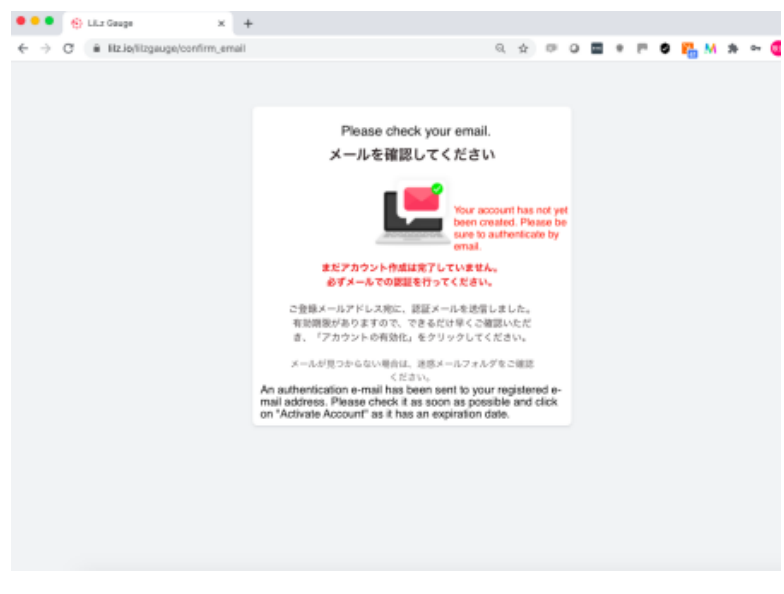 5. Open the verification email and press "Activate Account" in the
body of the email. If you do not see this email in your inbox, it may be
in your spam folder.