Now it's time to set how LiLz Gauge extracts readings from your images of seven-segment gauges.
Defining Which Part of an Image Needs Reading
1. First, select "Add Gauge" and then you will be given an array of gauge types to choose from.
2. Select "Seven-segment" and then click on "Next" at the bottom of the screen.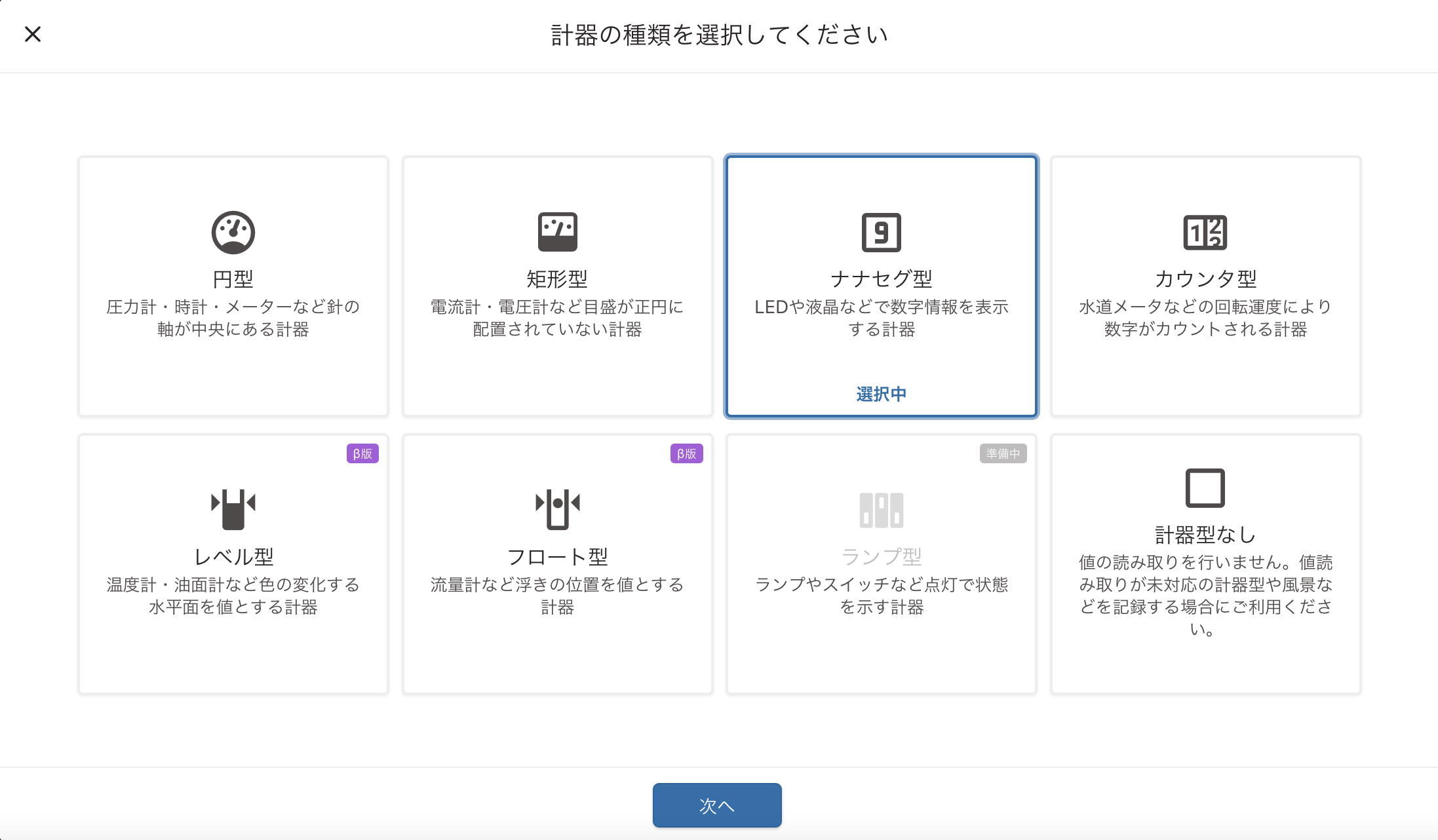 3. Now you'll want to specify which part of the image the AI needs to read. When you're done with this, click "Next" again.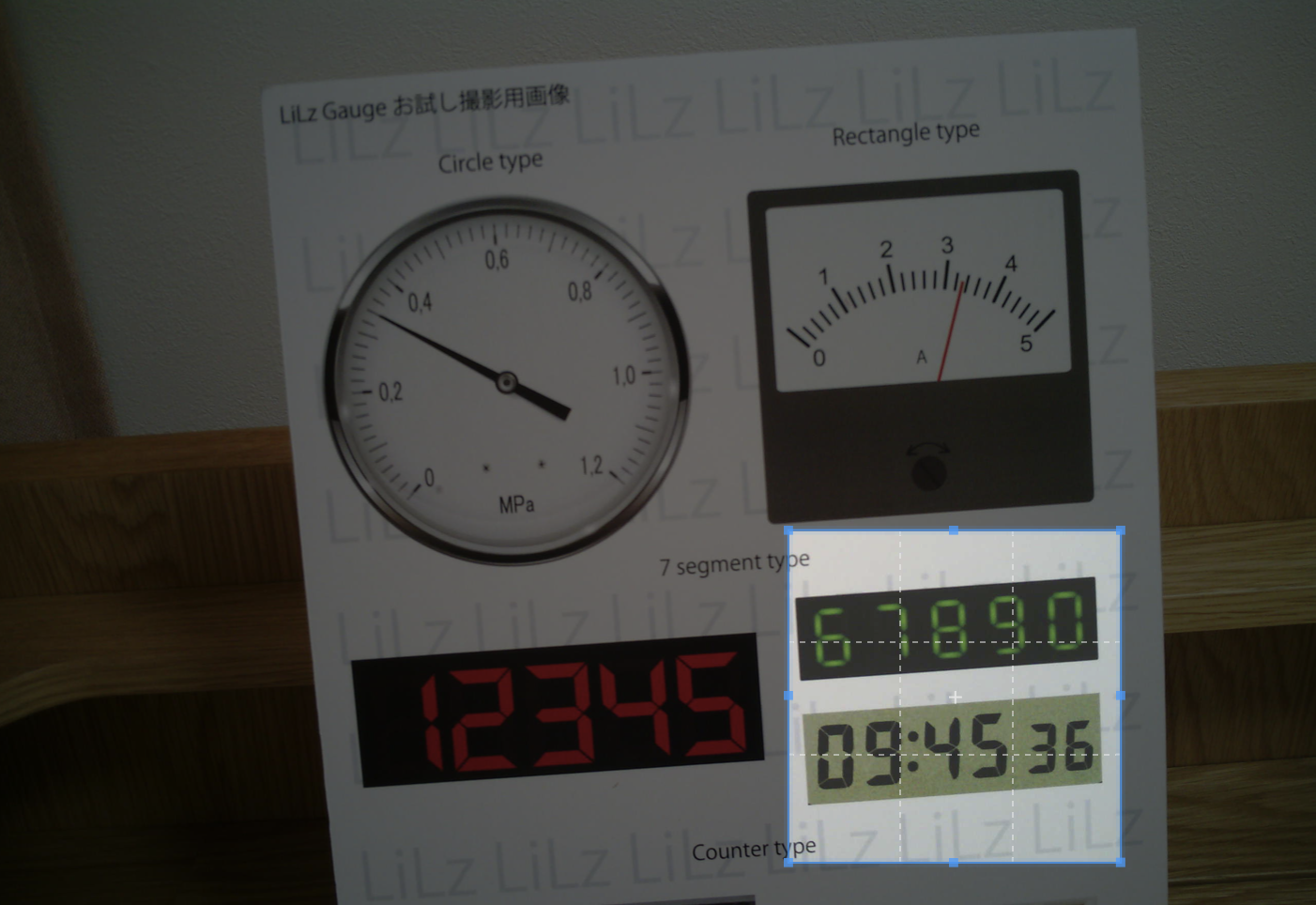 4. Drag the square boxes (■) so that the front of the gauge is facing the camera before clicking on "Next".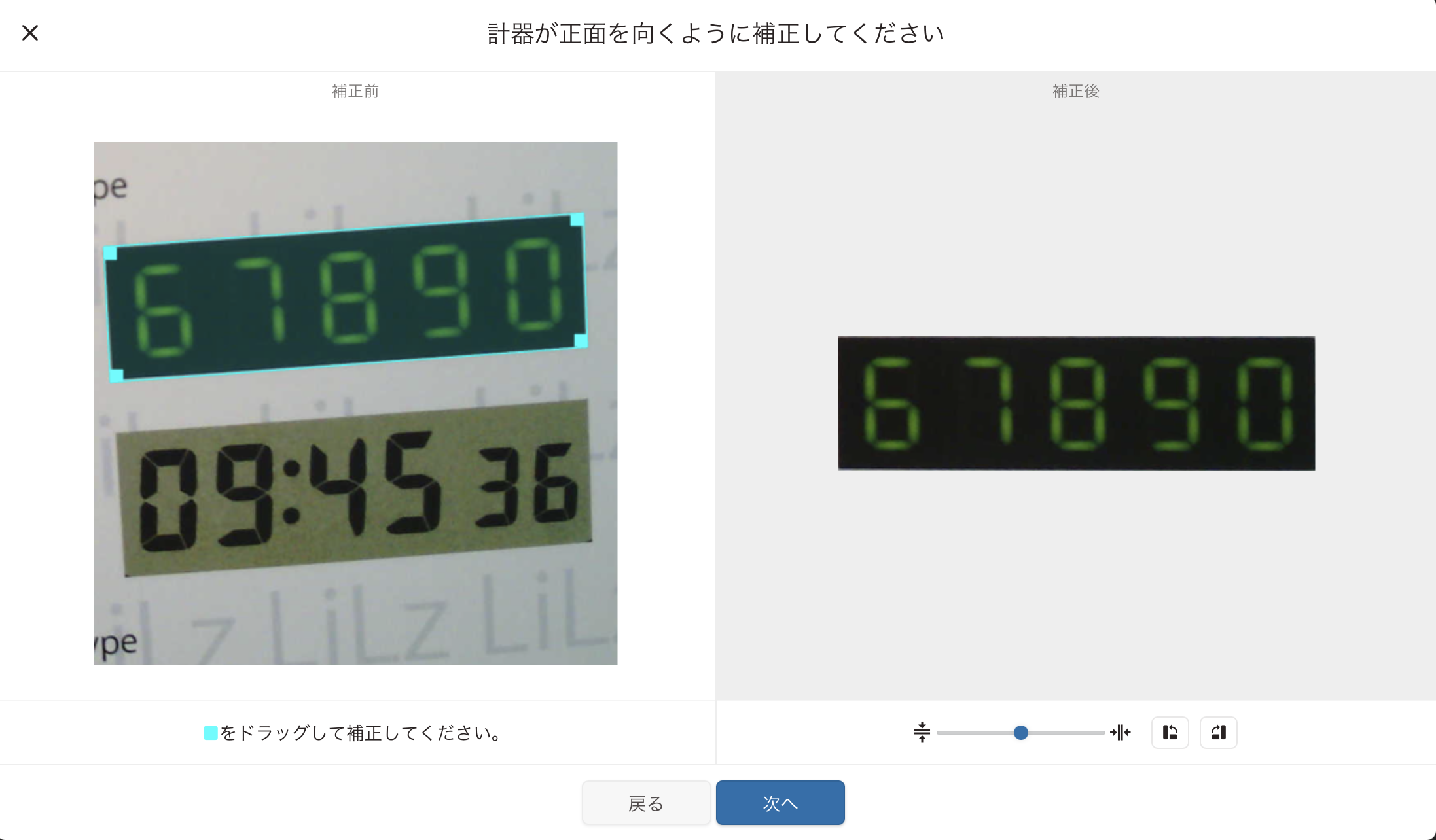 You have now finished specifying which sections of your images the AI needs to read.
Editing Seven-segment Gauge Annotation Settings
Here you can define the location of the decimal point on your seven-segment gauge, and the area that the AI needs to examine.
1. Set how many digits come after the decimal point next to the "Decimal Point Location" header on the Annotation Settings screen.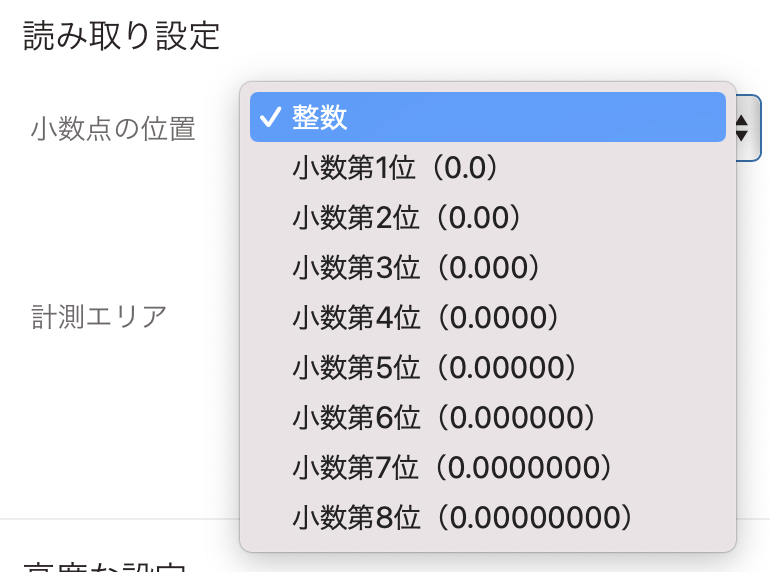 2. Drag your cursor to cover a single digit on the gauge image.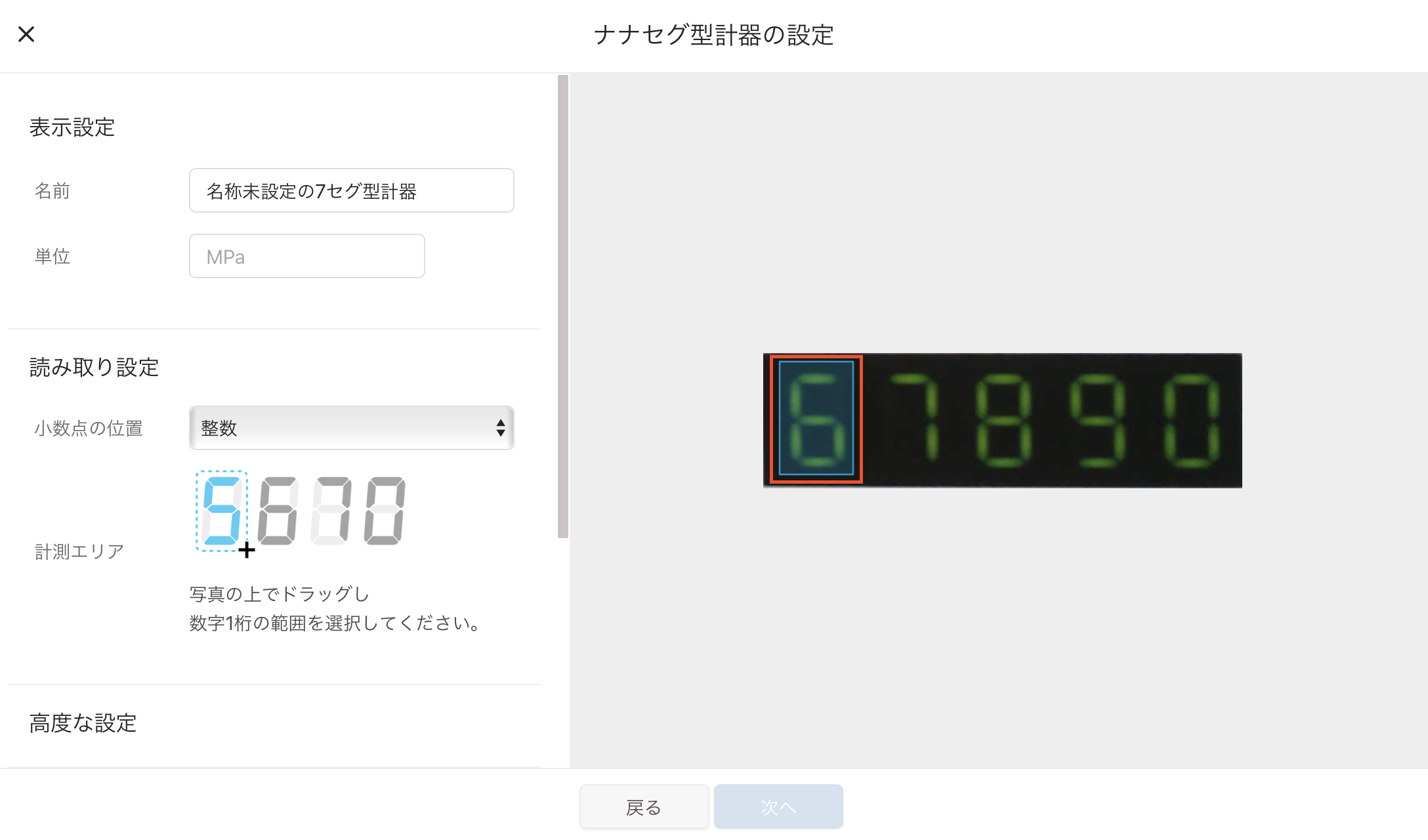 3. Set how many digits there are next to the "Measurement Area" header.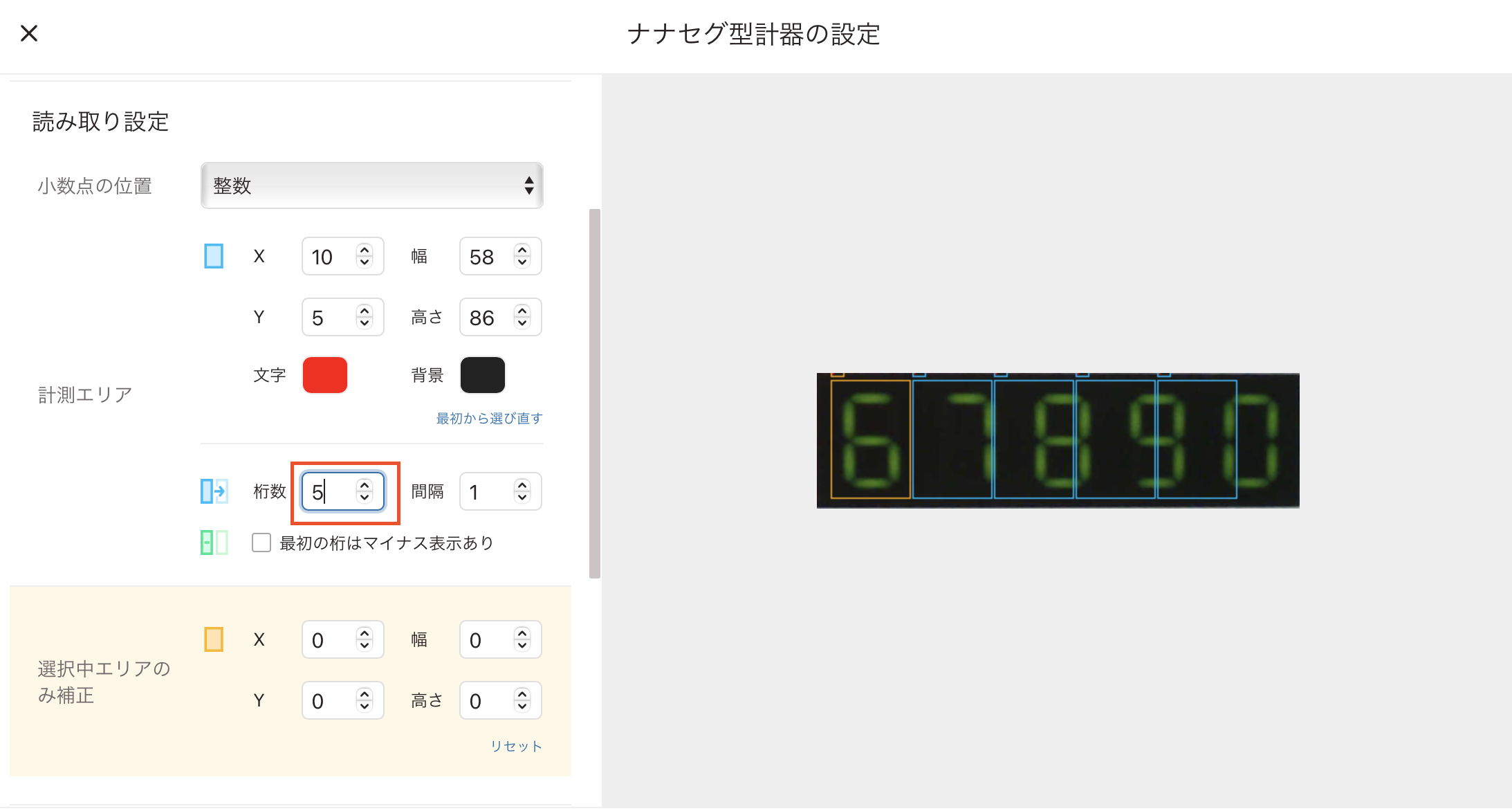 4. Adjust the settings next to the "Measurement Area" header so that all the digits fit inside their own boxes.
  4-1. Set the distance between the digits.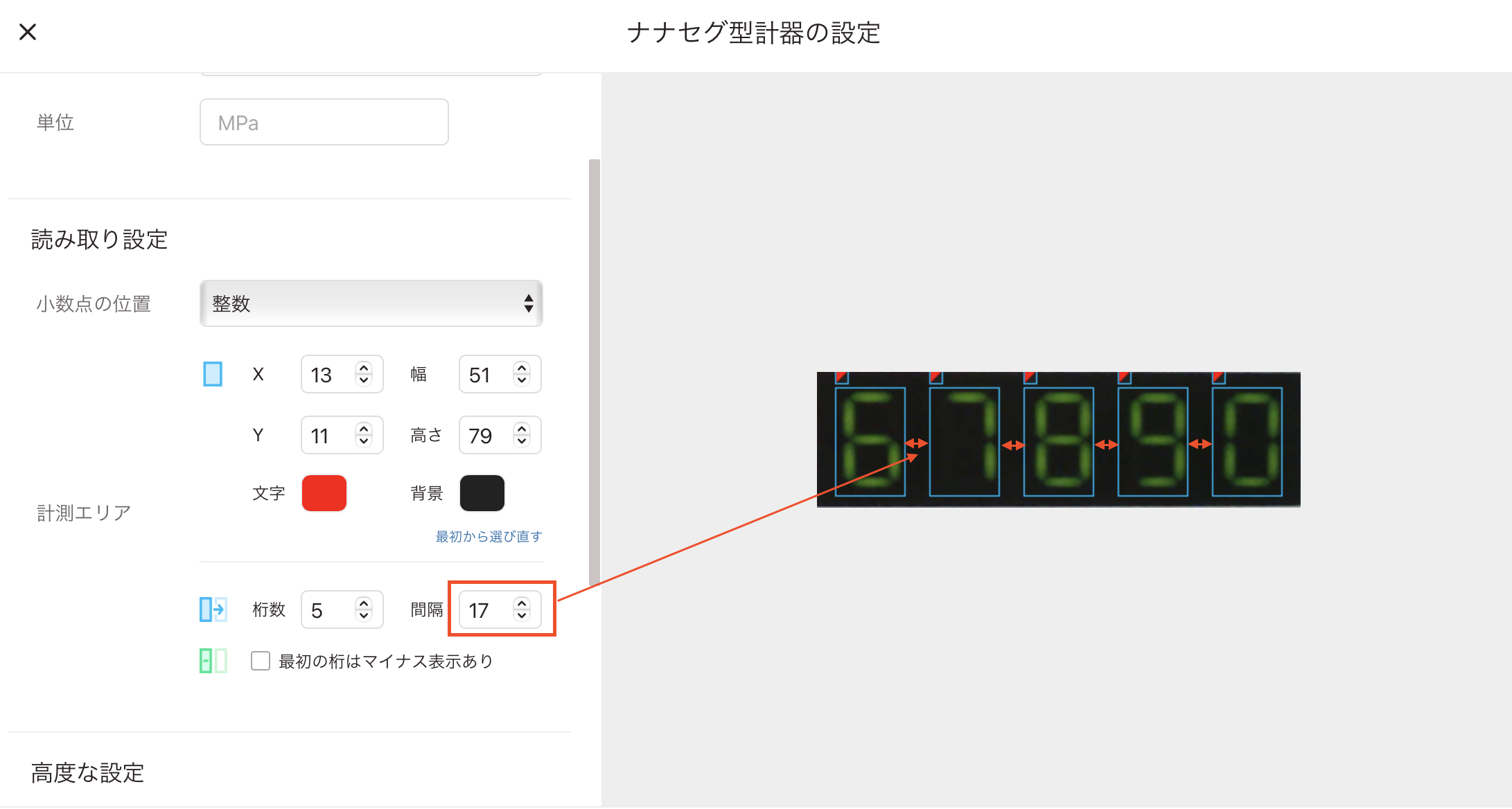 4-2. Set the width of each digit.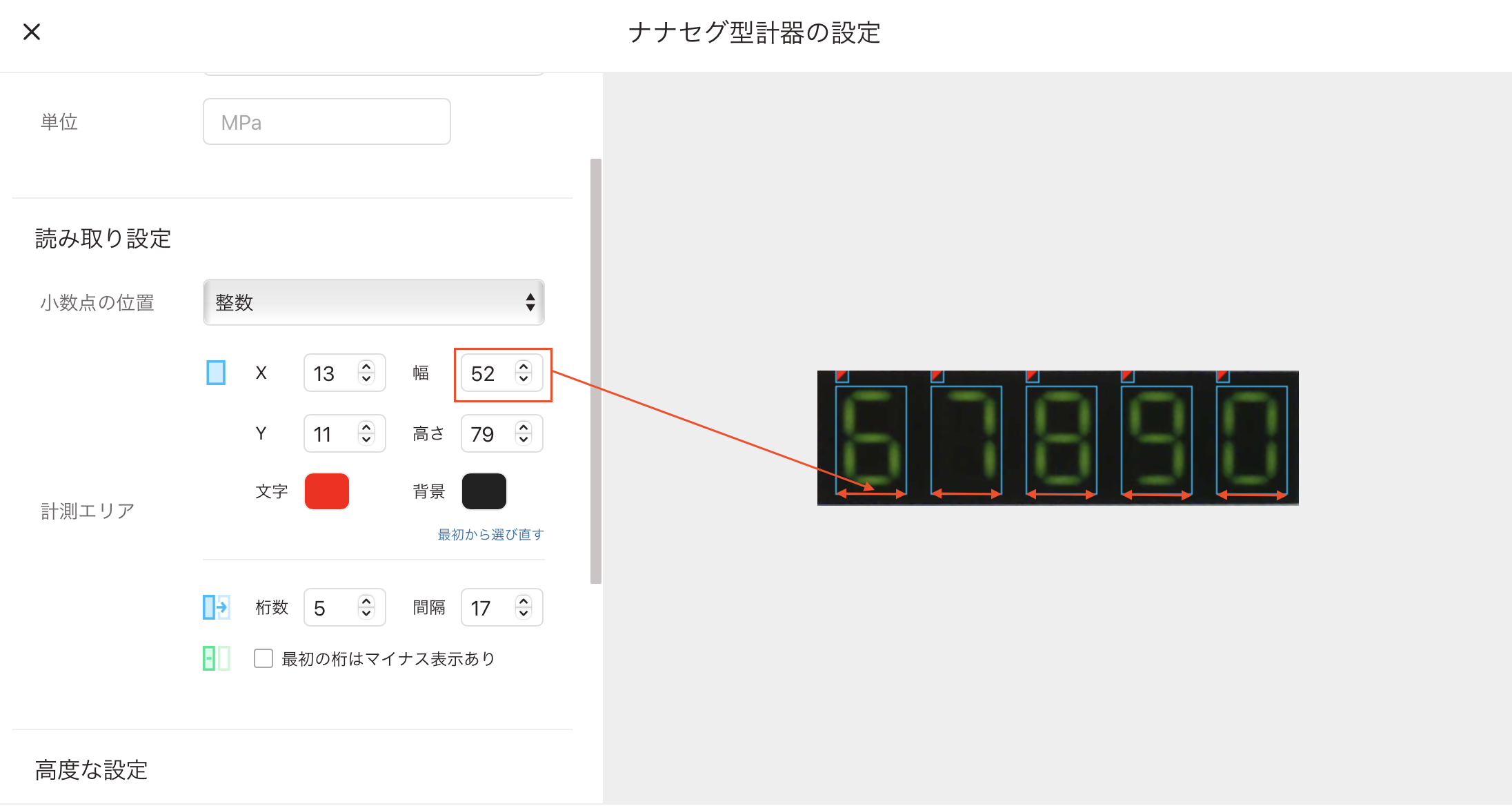 4-3. Set the X and Y values.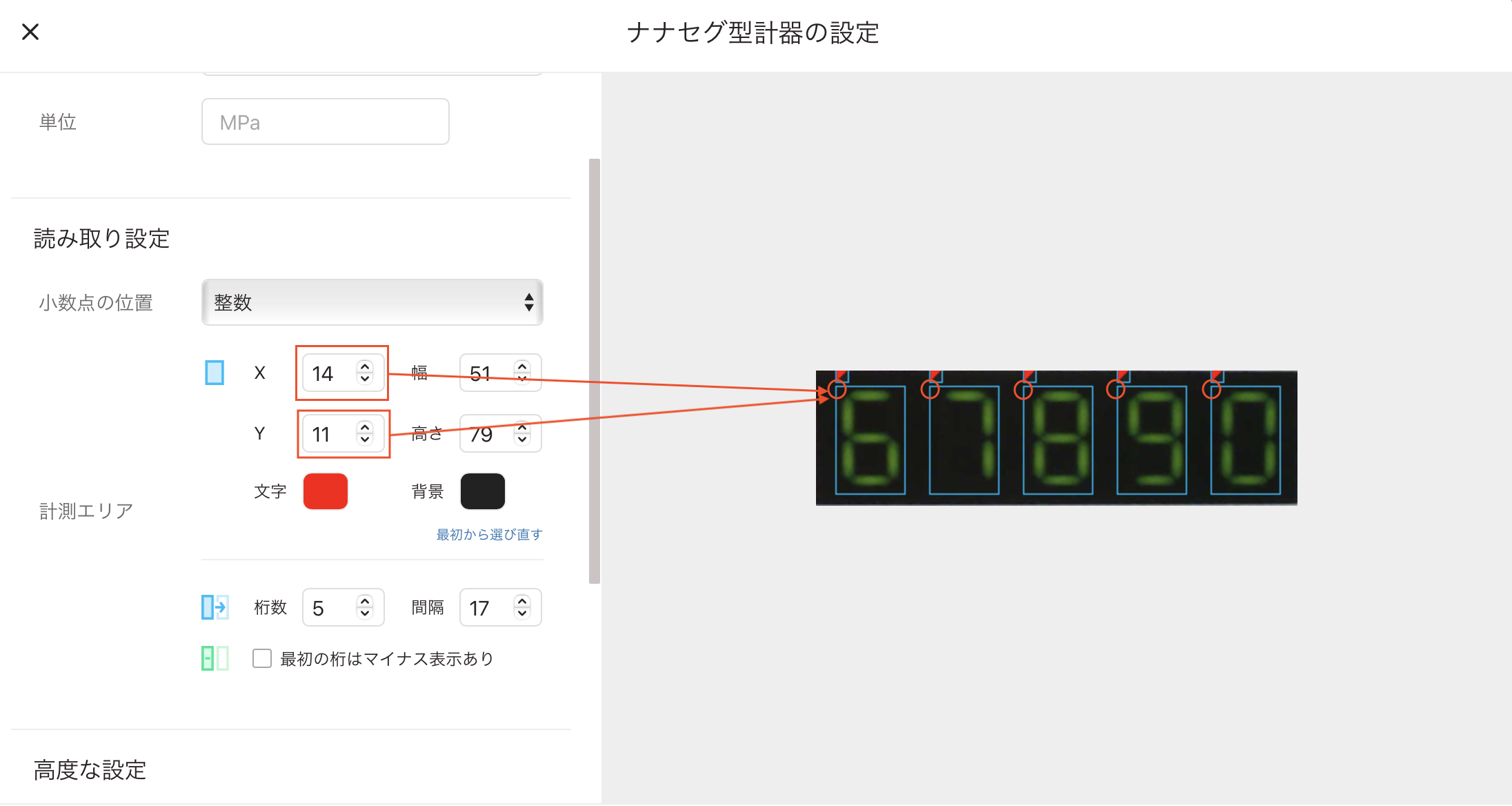 5. In the event that the digits on your gauge are not evenly spaced, and you need to adjust the measurement areas for single digits, you can click on the boxes within the image and select "Adjust Selected Area Only." This will allow you to edit its settings alone.
6. Click on "Next" and then "Confirm" after you have finished checking your test inspection results.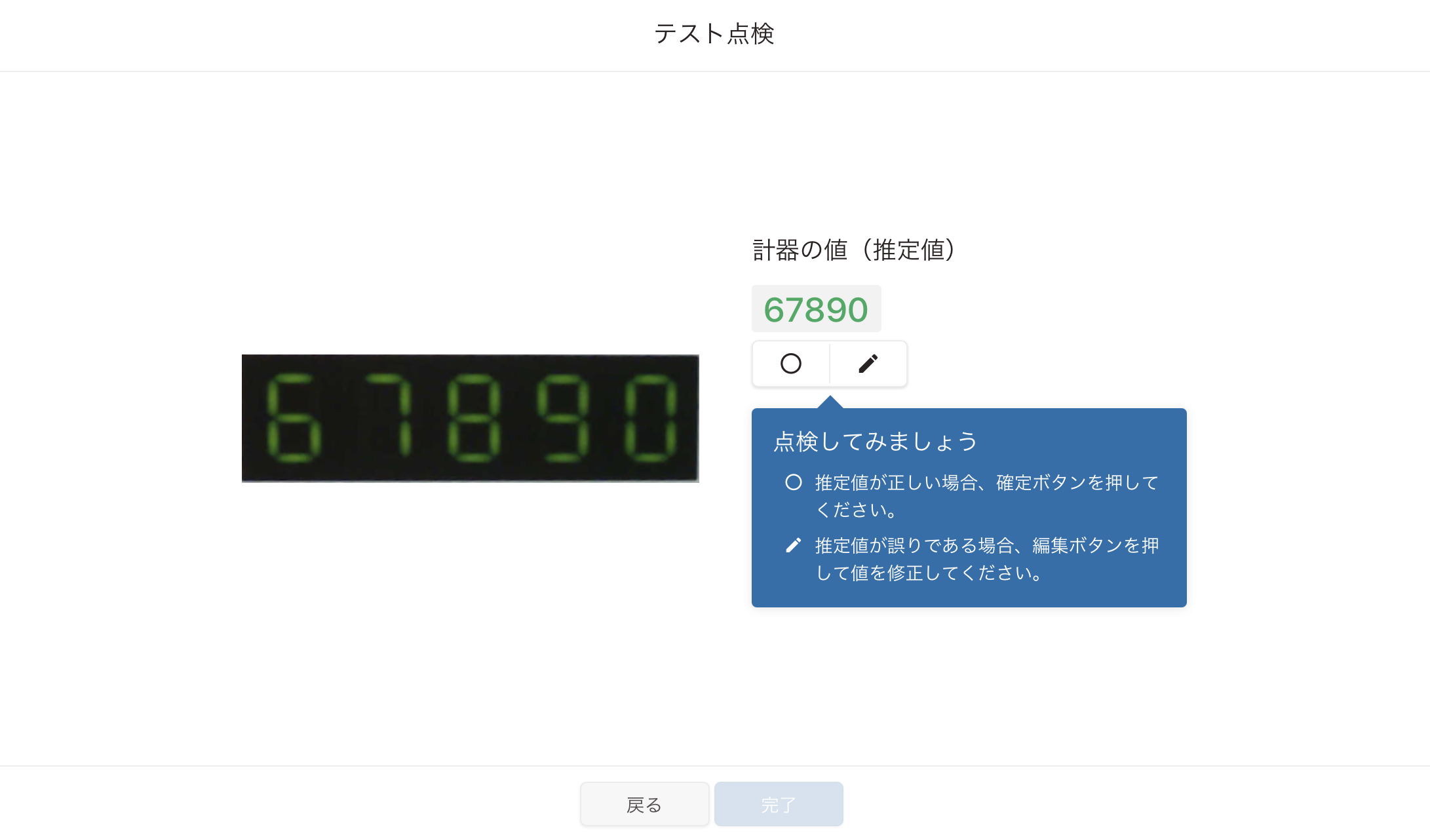 You have now finished telling LiLz Gauge how to read your seven-segment gauge.
Watch the video below if you need further help with setting up your seven-segment gauges on the system.
Additional Information
The AI can sometimes struggle to read gauges when there is fluorescent lighting in the photo
Should you have to move your camera, you will need to reannotate the gauge.