You can export your measurements from LiLz Gauge as CSV or Excel files.
Exporting Measurements as CSV/Excel Files
1. Click on the "Export" button on LiLz Gauge.

2. Select the period you want the file to cover, the format (CSV or Excel), which gauges' data (all gauges, or just those you select) you wish to include, and then click the "Export" button.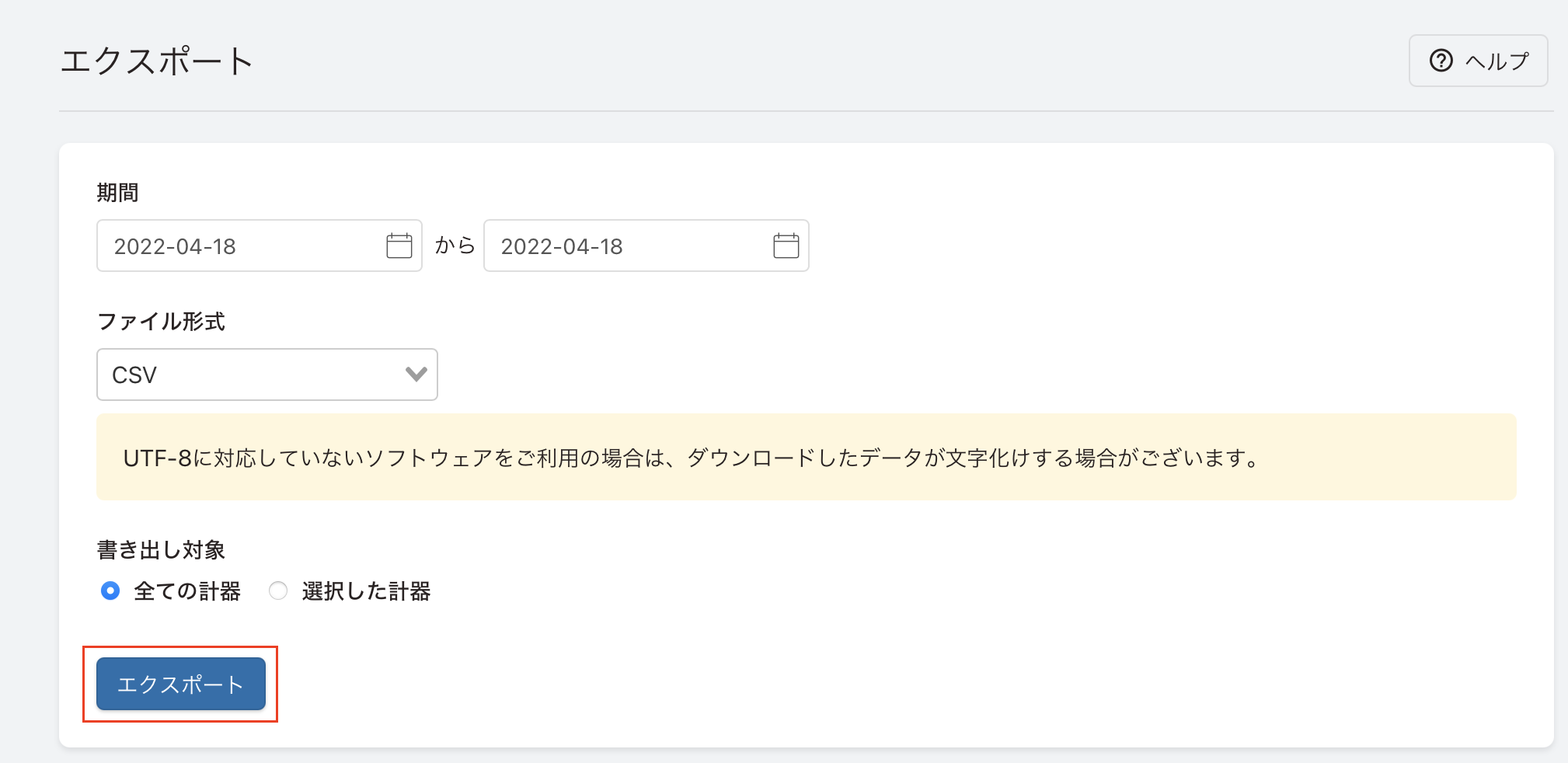 The Content of the CSV/Excel Files
The Content of the CSV/Excel Files
The CSV/Excel files you export will contain the following data:

1. gauge ID
2. Name of Gauge Settings
3. Measurement Data (if you have edited erroneous measurements, the edited measurements will be displayed. If you have not, the estimated results will be displayed.)
4. Measurement Data (estimated results)
5. Measurement Data (edited results if you fixed erroneous data.)
6. Inspection Results
7. Time/Date of Measurement